Dialogues: Ilya Kabakov and Viktor Pivovarov, Stories about Ourselves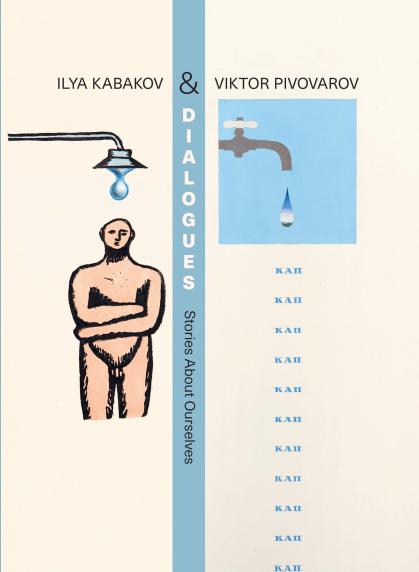 Artists in the Soviet Union faced a difficult choice: either join the official academies and make art that conformed to the state's aesthetic and ideological dictates, or attempt to develop alternative artistic practices and spheres for exhibiting their work. In the early 1970s, conceptual artists Ilya Kabakov and Viktor Pivovarov chose the latter option, turning their limited resources into an asset by pioneering an entirely new artistic genre: the album. Somewhere between drawings and novels, Kabakov and Pivovarov's albums were also the basis for unique performance pieces, as the artists invited select audiences to their Moscow apartments for private readings and viewings of the albums, helping to cultivate an alternative artistic community in the process.

This exhibition catalog brings together Kabakov and Pivovarov's key works for the first time, putting the two artists in dialogue and recreating their artistic community. Taken together, they give viewers a new appreciation of the different aesthetic strategies each artist used to depict the absurdities of everyday life in the Soviet era.
EDITED BY KSENIA NOURIL
with contributions by Tomas Glanc, Ilya Kabakov, and Viktor Pivovarov
128 pages | 100 illustrations | 8 1/2 x 6 1/2 in. 
© 2020
Copublished with Rutgers University Press