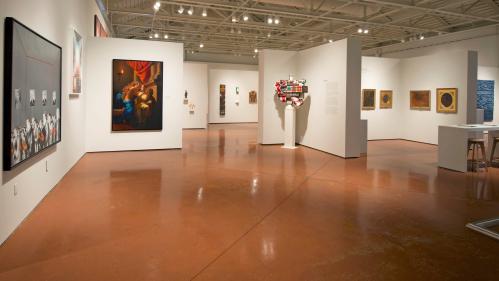 Russian Art & Soviet Nonconformist Art
The Zimmerli's holdings of Russian and Soviet art are unmatched in the United States, providing a unique overview from the fourteenth century to the present day. The museum's George Riabov Collection of Russian Art showcases Russia's diverse artistic heritage, and includes examples of art from icons to paintings by the Peredvizhniki (Wanderers), Ballet Russes set and costume design, and works by the Avant-Garde. 
The Zimmerli holds the largest collection in the world of Soviet nonconformist art, thanks to a remarkable 1991 donation from Norton and Nancy Dodge. Over 20,000 works by more than 1,000 artists reveal a culture that defied the strict, state-imposed conventions of Socialist Realism. This encyclopedic array of nonconformist art extends from about 1956 to 1991, from the beginning of Khrushchev's cultural "thaw" to the dissolution of the Soviet Union. In addition to art made in Russia, the collection includes nonconformist art produced in the ethnically-diverse Soviet republics of Armenia, Azerbaijan, Belarus, Estonia, Georgia, Kazakhstan, Kyrgyzstan, Latvia, Lithuania, Turkmenistan, Ukraine, and Uzbekistan. A generous gift by Claude and Nina Gruen extended the Zimmerli's Russian art holdings to the post-Soviet era, with later works by nonconformist artists as well as by new generations active in the 1990s and 2000s. Large archival holdings support scholarship in the collection.

Please note: a limited selection of works from the Riabov Collection are currently on view as the gallery undergoes renovations.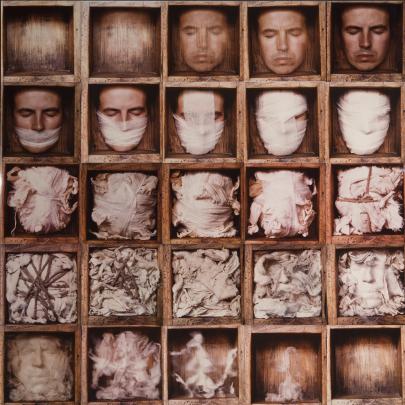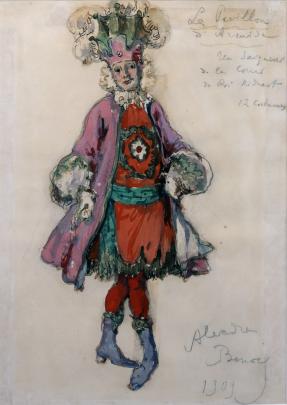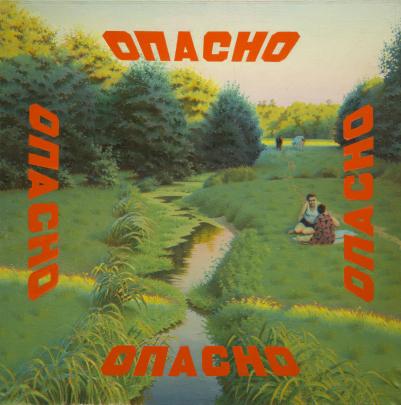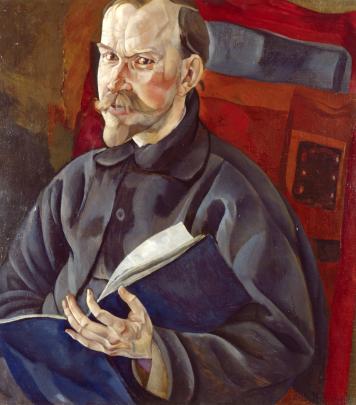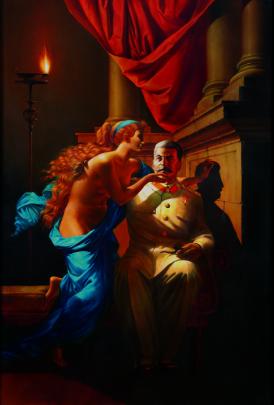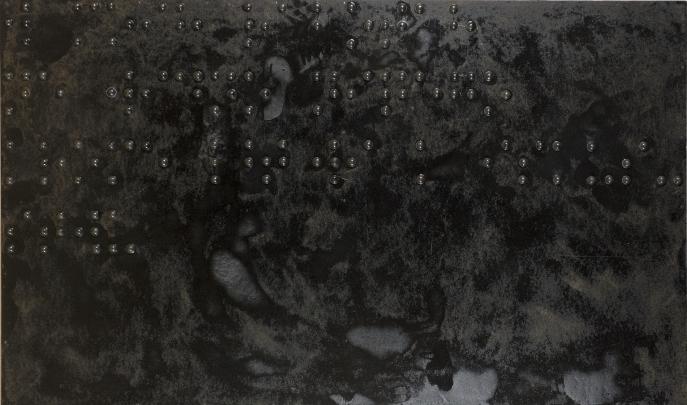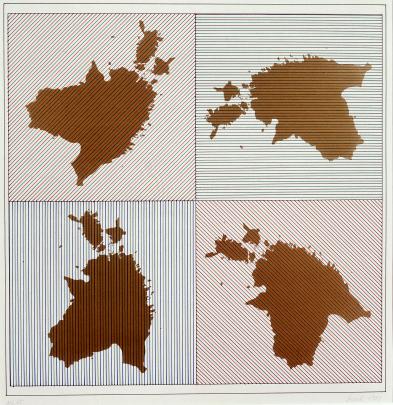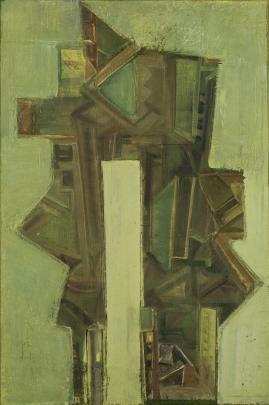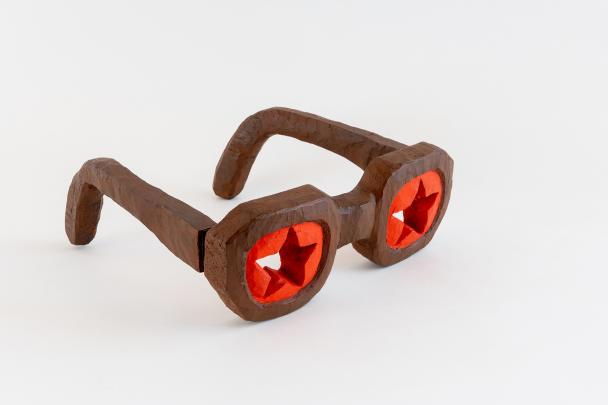 Igor Makarevich, Stratigraphic Structures - Changes, 1976, Photomontage on paper, Norton and Nancy Dodge Collection of Nonconformist Art from the Soviet Union, 1996.0699
Alexandre Benois, Costume design for a Gentleman of the Court in Le Pavillion d'Armide, 1909, Watercolor, gouache, ink and graphite on paper, The George Riabov Collection of Russian Art, donated in memory of Basil and Emilia Riabov, © 2021 Artists Rights Society (ARS), New York / ADAGP, Paris, PG1990.1170
Erik Bulatov, Danger, 1972-1973, Oil on canvas, Norton and Nancy Dodge Collection of Nonconformist Art from the Soviet Union, © 2021 Artists Rights Society (ARS), New York / ADAGP, Paris, 2000.0868
Boris Dmitrievich Grigoriev, Portrait of Boris Kustodiev, c. 1917Oil on canvas, The George Riabov Collection of Russian Art, donated in memory of Basil and Emilia Riabov, 1990.1049
Vitaly Komar and Alexander Melamid, The Origins of Socialist Realism from the series Nostalgic Socialist Realism, 1982-1983, Tempera and oil on canvas, Norton and Nancy Dodge Collection of Nonconformist Art from the Soviet Union, 2001.0415
Yurii Albert, Visual Culture Number 2: There is nothing to see in my works but my love for art from Elitis Democratic Series: Art for the Blind, 1989, Enamel and wood on fiberboard, Norton and Nancy Dodge Collection of Nonconformist Art from the Soviet Union, 2005.0091
Raul Meel, No.15 from the series This Beautiful Land is My Home, 1980, Color screenprint on paper, On loan from the collection of Norton and Nancy Dodge, L07065
Nicholas Roerich, The Himalyas, 1928-1938, Tempera on canvas, The George Riabov Collection of Russian Art, donated in memory of Basil and Emilia Riabov, 1990.1828
Mikhail Shvartsman, The Voice From Afar, 1990Oil on panel, The Claude and Nina Gruen Collection of Contemporary Russian Art, 2008.007.001
Leonid Sokov, Project to Construct Glasses for Every Soviet Citizen, 1975, Painted wood, Norton and Nancy Dodge Collection of Nonconformist Art from the Soviet Union, 1991.0873