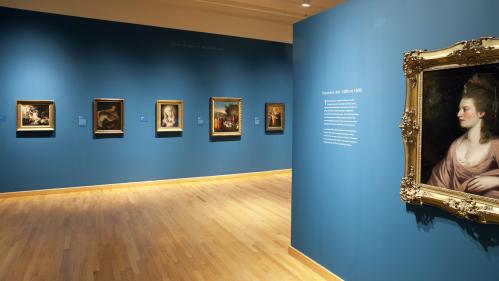 The Zimmerli's collection of European art invites ongoing dialogue between the past and the present with nearly 15,000 objects ranging from ancient sculpture to modern posters. Including paintings, sculptures, decorative arts and works on paper, the European collection has developed a particular strength in French art of the nineteenth century since the museum's founding in 1966. The Zimmerli's holdings related to Japonism (art influenced by Japanese styles), the artistic cabarets of Paris's Montmartre district, and the emergence of posters as an art form during the late nineteenth century are regularly exhibited in the permanent collection galleries and frequently lent to exhibitions at other museums.
Prints comprise the largest part of the European collection, including works from the 1400s through the 1900s. Additionally, more than 3,000 books and illustrated journals illuminate the many connections between art, music, theater, and literature in the cultural life of Paris during the late 1800s.
A changing display of works on paper is always on view in the museum galleries, and those not currently on view can be seen in the museum study room by appointment.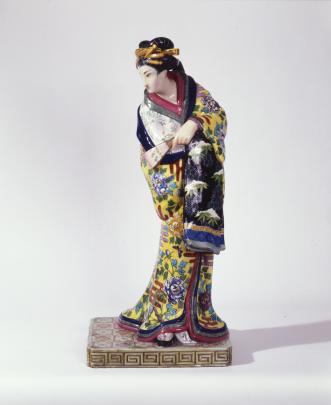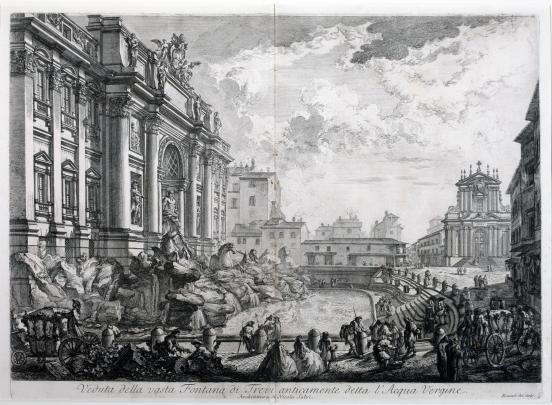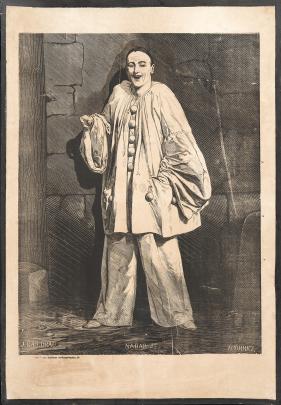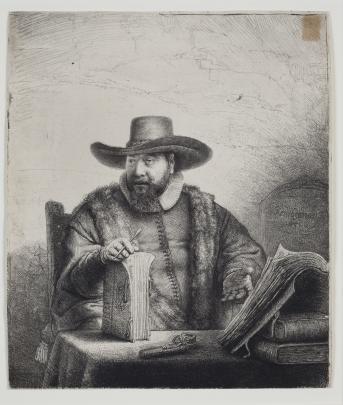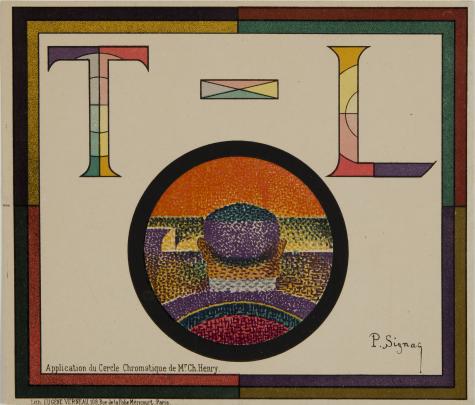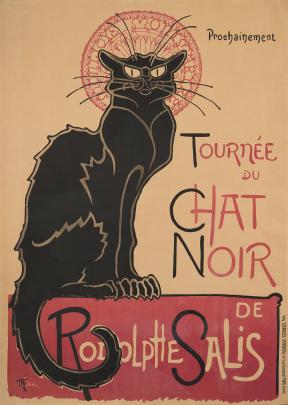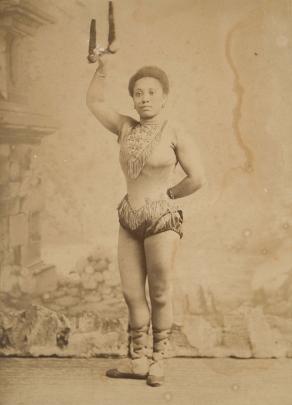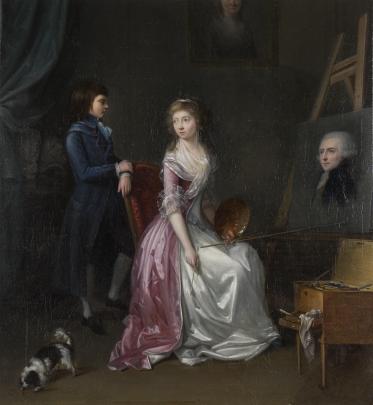 Honoré Daumier, Baissez le rideau, la farce est jouée from the journal La Caricature, 1834, Lithograph on paper, Class of 1937 Art Purchase Fund, 1986.0169
Joseph-Théodore Deck, La Japonaise, 1876, Slip-cast stoneware with polychrome enamels, Museum Purchase, Brother International Corporation Japonisme Art Acquisition Fund, 1994.0198
Marie Gautier, Exotic Fish, c. 1895-1900, Handcolored etching and aquatint on paper, David A. and Mildred H. Morse Art Acquisition Fund, 1991.0278
Giovanni Battista Piranesi, View of the Trevi Fountain, formerly the Acqua Vergine, no 32 from the series Views of, Rome, c. 1747-c. 1748, Etching on paper, Transfer from Rutgers University Art, Library, 1996.0178.030
Jules Gaildrau and Henri Désiré Porret, Le Mime Deburau (after Nadar), c. 1855-1860, Wood engraving on paper, Museum Purchase with funds from the estate of Roy N. Cummings and Adrian H., Schreiber, Rutgers College, 1965, 2016.013.001
Rembrandt Harmensz. van Rijn, Portrait of Cornelis Claesz. Anslo, 1641, Etching and drypoint on paper, Gift of the Raymond V. Carpenter Estate, 0863
Paul Signac, Théâtre Libre program and advertisement for The Chromatic Circle, January 31, 1889, Color lithograph on paper, Museum Purchase, 74.036.001
Théophile-Alexandre Steinlen, Tournée du Chat Noir de Rodolphe Salis, 1896, Color lithograph on paper, Gift of Susan Schimmel Goldstein, 77.050.003
Unidentified artist, Miss La La at the Cirque Fernando, c. 1880, Albumen silver print on paper, Museum Purchase, 1999.0187
Unidentified French, Portrait of an Artist in Her Studio, c. 1790, Oil on canvas, Transfer from the New Jersey State Museum, gift of the Samuel H. Kress Foundation, 1995.1045