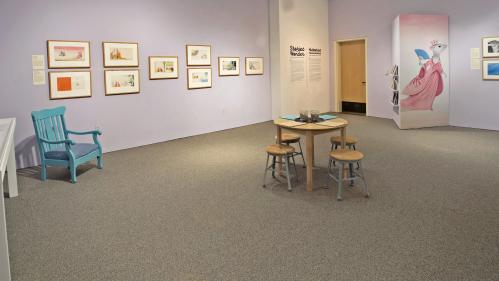 Original Illustrations for Children's Literature
The Collection of Original Illustrations for Children's Literature has nearly 4,000 works, including original drawings and preparatory materials that document the book making process. Recognizing that children's first exposure to art is often through illustrated books, the collection began in 1979 through a partnership with Rutgers' Council on Children's Literature to preserve and promote the work of twentieth-century American illustrators.
More than 100 illustrators—many with New Jersey connections—are represented, including Adrienne Adams, Frank Asch, Maginel Wright Barney, Tony Chen, Harry Devlin, Diane and Leo Dillon, Elizabeth Enright, Lois Lenski, Petra Mathers, Takayo Noda, and Jean and Mou-sien Tseng. Over half the collection features work by acclaimed children's author and illustrator Roger Duvoisin, including drawings for his Caldecott Medal-winning book White Snow, Bright Snow (1947) and numerous other works spanning his forty-year career.
The museum's Duvoisin Gallery, named in honor of the artist through the generosity of his family, features several exhibitions each year selected from this collection.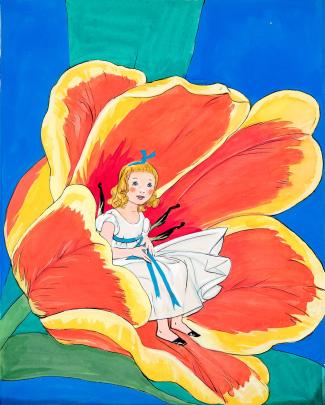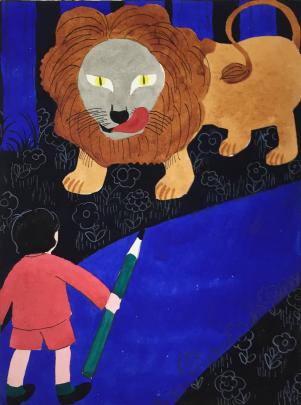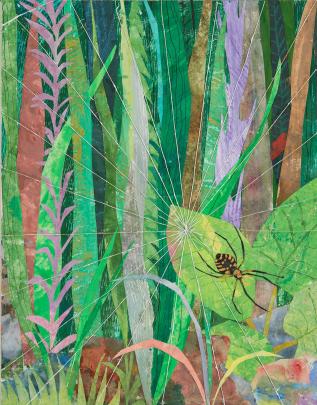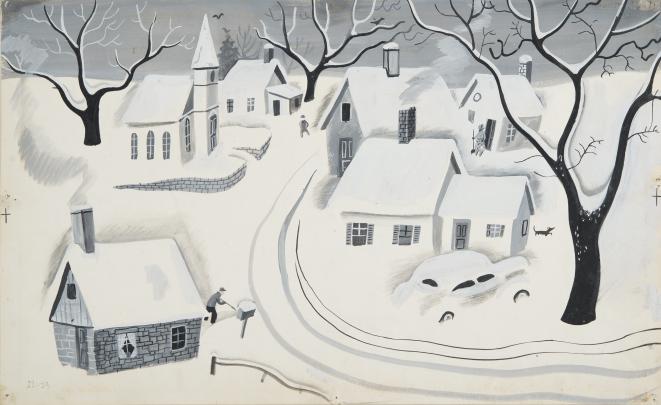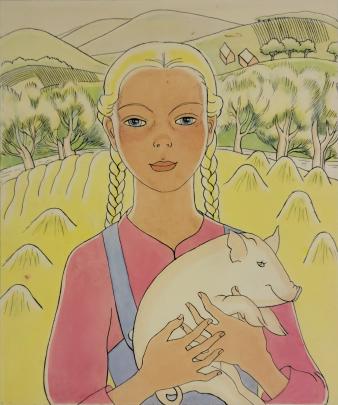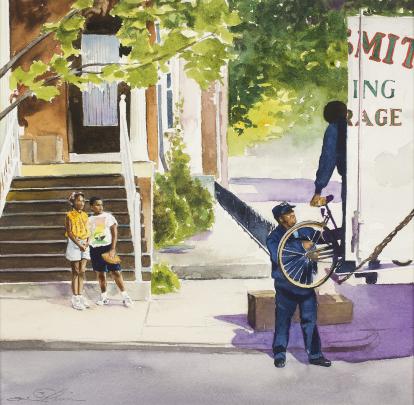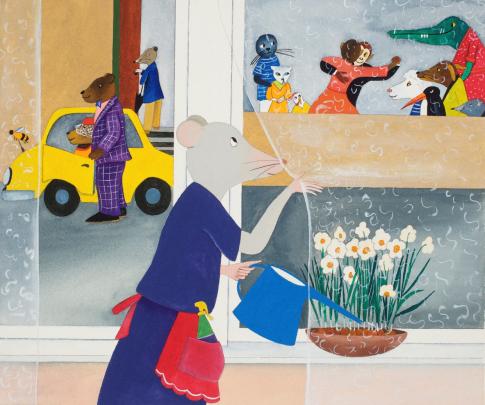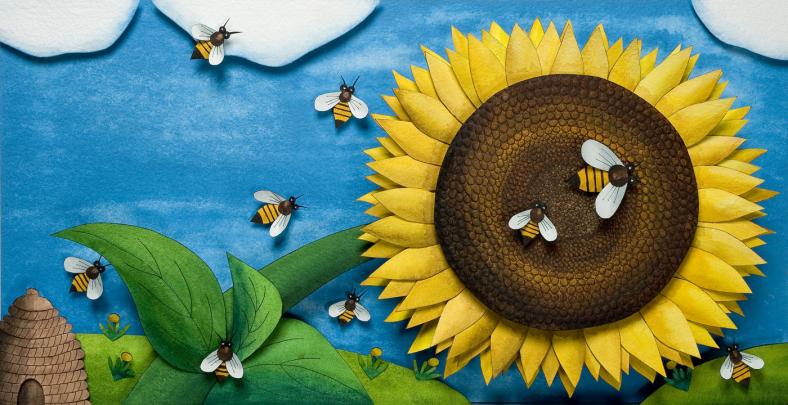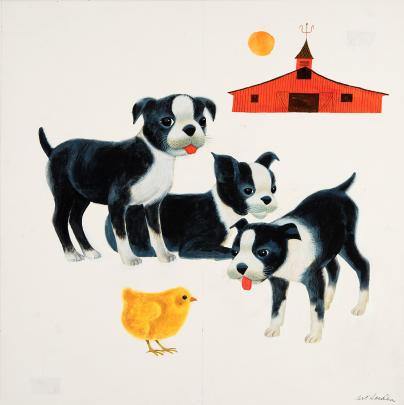 Adrienne Adams, Jacket illustration from The White Rat's Tale, 1967, Watercolor and graphite on illustration board, Gift of the artist, 1986.0043.001
Maginel Wright Barney, Thumbelina in tulip from Thumbelina, undated, Gouache, ink, and graphite on paper, Gift of Nicholas, Robert, and Oliver Gillham, 2002.0705.002
Roger Duvoisin, Illustration for A Little Boy Was Drawing, published 1932, Ink, gouache, collage, and graphite on paper, Gift of Louise Fatio Duvoisin, © The Duvoisin Family, 85.014.002.058
Roger Duvoisin, Illustration design for The Web in the Grass: "Her legs were long and slender...she began to make a web.", 1972, Gouache, pen and black ink, paper collage and string collage on paper mounted to illustration board, Gift of Louise Fatio Duvoisin, © The Duvoisin Family, 85.014.005.04
Roger Duvoisin, Illustration for White Snow Bright Snow, published 1947, Gouache and black ink on paper, Gift of Louise Fatio Duvoisin, © The Duvoisin Family, 1987.0488.009
Elizabeth Enright, Cover for Thimble Summer, 1938, Ink, watercolor, Gift of Nicholas, Robert, and Oliver Gillham, 2002.0653.001
E. B. Lewis, Suddenly a big moving van pulled up... from The Magic Moonberry Jump Ropes, 1996, Watercolor on paper, Gift of the artist, 1997.0184
Petra Mathers, Dolores and Rudi danced from Sophie and Lou, 1991Watercolor on paper, Gift of the artist, 2001.0109.007
Takayo Noda, The sunflower asked the honey bee..., pages 20-21 from Song of the Flowers, 2006, Dial books for Young Readers, Penguin Random House, Watercolor and handmade paper collage on paperboard, Gift of the artist, 2007.0224.011
Art Seiden, Three puppies enjoying the farmyard sun... illustration from Puppies, c. 1962, Gouache on illustration board, Gift of the artist, 1988.0001.010