Seize the Time Reading Group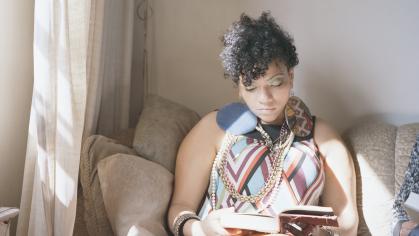 The Zimmerli Art Museum and Paul Robeson Galleries at Rutgers-Newark are pleased to partner to host a reading group exploring prison abolition in conjunction with the exhibition Angela Davis – Seize the Time. This four-part series provides space for meaningful exchanges around the themes and questions in Davis's influential book Are Prisons Obsolete?
The series is facilitated by educator, scholar, and Rutgers alum, Michael Anderson. He also is a facilitator with Noname Book Club, an online/irl community dedicated to uplifting POC voices.
Registration is required. Participation is free and open to the public, 18 and over – Rutgers students are especially encouraged to participate. Zoom links will be emailed one day prior to each session's date to all registered participants. You can access a free pdf of the book here. If you prefer a hard copy, we encourage you to request one from your local library or support a bookstore near you!
The group meets on Zoom: October 29, November 19, December 10, and January 14 from 7:00-8:00pm Eastern.
Tentative session breakdown:
10/29 – Chapter 1
11/19—Chapter 2 & 3
12/10—Chapter 4 & 5
1/14—Chapter 6
Grant funding for this program has been provided by the Middlesex County Board of County Commissioners through a grant award from the Middlesex County Cultural and Arts Trust Fund.
Thursday, October 21, 2021, 7:00 p.m.-8:30 p.m. | Online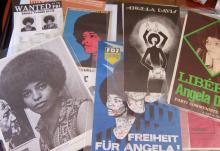 Friday, October 22, 2021, 12:00 p.m.-1:30 p.m. | Online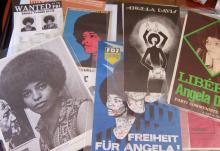 Thursday, October 28, 2021, 7:00 p.m.-8:30 p.m. | Online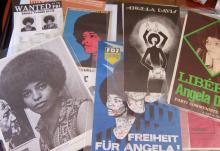 Image: Carrie Schneider (American, born 1979), [DETAIL] Abigail Reading Angela Davis (An Autobiography, 1974), from the series Reading Women, 2014, C-print, Image courtesy the artist and Monique Meloche Gallery, Chicago