Music in Excess: A Concert of Ukrainian Avant-Garde Music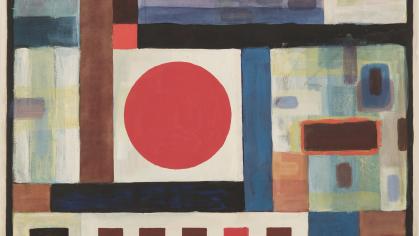 Join us for a musical companion to our exhibition Painting in Excess: Kyiv's Art Revival, 1985–1993, which highlights an explosion of styles, rediscovered histories, and newly found freedoms that blossomed against the economic scarcity and ecological calamity that marked the collapse of the Soviet Union. 
The concert features Ukrainian compositions from the 1980s and early 1990s, recreating the cultural atmosphere of this time. Musicians include: Valeriya Sholokhova (cello), Margarita Rovenskaya (piano), Carrie Frey (viola), Sabina Torosjan (violin), and Lauren Cauley (violin).
Selected with the assistance of musicologist Dr. Leah Batstone from Vienna University, the compositions reflect the trying and transitional times of perestroika and the burst of creativity they engendered. The program includes:
Volodymyr Runchak, Homo Ludens III (1991) - cello
Ivan Nebesnyy, Dialogue with My Own Reflection (1992) - string quartet
Valentyn Silvestrov, Postlude No. 3 for Cello and Piano (1981-82) 
Yuri Laniuk, Anticipation Sonata (1993) - cello, piano, and tape
A curator-led exhibition tour follows the concert.
More about the exhibition
On view at the Zimmerli through March 13, 2022, Painting in Excess: Kyiv's Art Revival, 1985–1993 represents the culmination of an important international collaboration that brings together more than 60 works of art, the majority of which have never been exhibited in the United States. A selection of paintings and works on paper is drawn primarily from the Zimmerli's Norton and Nancy Dodge Collection of Nonconformist Art from the Soviet Union, supplemented by loans from the Abramovych Foundation, and a group of Ukrainian art collectors, facilitated by support from Tymofieyev Foundation. In addition, this is a rare opportunity to exhibit these 33 artists together, many of whom are the most well-known of their generation in Ukraine. The exhibition is accompanied by a catalogue of the same title, co-published with Rutgers University Press.