Virtual Member Lecture: The Life and Likeness of Pocahontas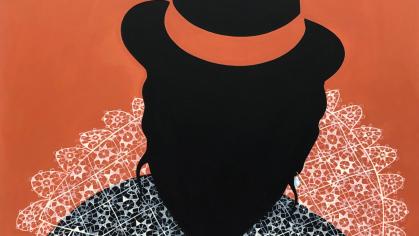 Join Dr. Camilla Townsend, Distinguished Professor of History at Rutgers University and author of Pocahontas and the Powhatan Dilemma, as she talks about the life and likeness of Pocahontas. The lecture sheds historical light on the Zimmerli's recent acquisition Rebecca Rolfe (Pocahontas) by contemporary artist Maremi Andreozzi, which is based on the 1616 portrait by Simon van de Passe.
Image (detail): Maremi Andreozzi (American, b. 1971), Rebecca Rolfe, 2019. Acrylic on wood panel. Collection Zimmerli Art Museum at Rutgers University. Gift of Adah Rose Bitterbaum. Image Courtesy of the Artist.