Virtual Member Event - Chemistry of Art: A Chemical Exploration of the Materials, Technique, Preservation and Other Aspects of Selected Pieces from the Zimmerli Art Museum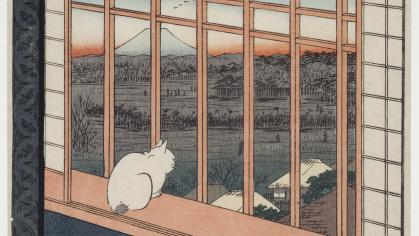 Explore the Zimmerli's collection in a new way as Professor of Chemistry Geeta Govindarajoo discusses the chemical composition and techniques used to produce select works of art, as well as what we can learn about their protection and care from a scientific point of view.
Image (detail): Utagawa Hiroshige, Asakusa Ricefields and Torinomachi Festival, from the series One Hundred Famous Views of Edo, 1857. Color woodcut. Collection Zimmerli Art Museum at Rutgers. Mindy and Ramon Tublitz Purchase Fund. Photo Peter Jacobs.