Stand Up! Reading and Book Signing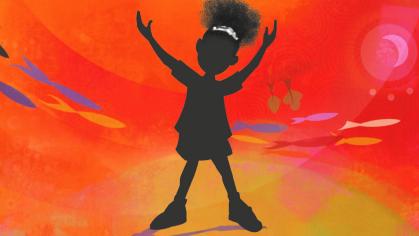 Meet the two women behind Stand Up! 10 Mighty Women Who Made a Change: author Brittney Cooper and illustrator Cathy Ann Johnson.
Join us for a reading and book signing in conjunction with Stand Up! 10 Mighty Women Who Made a Change, the exhibition that celebrates the debut picture book of the same title by Brittney Cooper, professor of Women's, Gender, and Sexuality Studies and Africana Studies at Rutgers, with illustrations by Cathy Ann Johnson.
Inspiring text and dynamic illustrations bring to life both famous and unsung Black women who took a stand and made the world a better place for future generations. Each heroic figure is interconnected by a united quest for equity, and offers young readers a stirring, inspirational call to action, reminding them that they are mighty too, and can be forces for change when they stand up!
Plus: Learn more about casting your vote this fall with RU Voting. Voter registration and vote-by-mail application assistance will be available.
Free visitor parking is available by pre-registration at go.rutgers.edu/StandUpParking929. Registration allows you to park in Lots 1, 11, 16, 26 & 30. Until this process is completed, your vehicle is not registered and you may receive a citation. Special event parking and special event permits are only for visitors to the University and does not include free metered parking. Faculty, Staff, and Students must park only in lots where they are authorized to park. Please note, this is a unique link for this event and not valid for any other dates or events.
Stand Up! 10 Mighty Women Who Made a Change is on view at the Zimmerli from September 28, 2022, through February 12, 2023.