SparkNight: Celebrating the LGBTQIA+ Community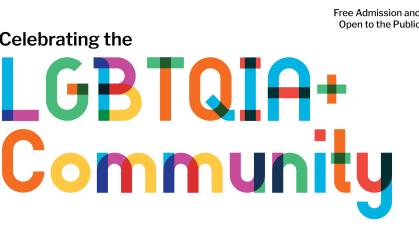 5:30-6:00 & 6:30-7:00 pm / Guided Gallery Tours
5:00-7:00 pm / Tie Dye Activity (while supplies last) with Q&A: Queer & Asian and Rainbow Pines
5:00-7:00 pm / Ballroom Persona Activity with LLEGO and Transmissions
5:00-7:30 pm / Music by DJ IZM 3000.
6:00-7:30 pm / Drag Bingo Hosted by A'nylah The Doll
Dress to Impress!
Free and open to the public. Complimentary light refreshments.
Purchase Afro-Latino specialties at Chef Deluxe Me Food Truck in front of the museum.
Thank you, to all of our campus and community partners in presenting this event!
Center for Social Justice Education and LGBT Communities * Rainbow Pines * Q&A: Queer & Asian * Transmissions * LLEGO: LGBTQQIA People of Color Alliance
Free visitor parking is available by pre-registration at go.rutgers.edu/zamparking0406. Registration allows you to park in Lots 1, 11, 16, 26 & 30. Until this process is completed, your vehicle is not registered and you may receive a citation. Special event parking and special event permits are only for visitors to the university and does not include free metered parking. Faculty, staff, and students must park only in lots where they are authorized to park. Please note, this is a unique link for this event and not valid for any other dates or events.