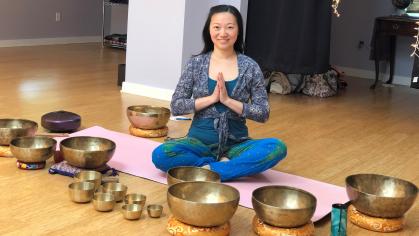 Spark your curiosity. Spark your creativity. Spark a connection. Come see what the Zimmerli sparks in you.
All evening:
Explore this month's mix of creative gallery games and activities. 
Latin Bites food truck will be parked outside the museum with some fabulous Puerto Rican and Cuban food for purchase. 
4:30-7:30pm: A new hands-on art project in our SparkStudio. Check back soon for details.
5:30-6:00pm: Join us for a 30-minute sound bath and guided relaxation led by Sarah Yeung from SKY Sound Yoga, with Tibetan/Himalayan singing bowls, crystal bowls, chimes, and more sound instruments. 

As an ancient tradition of over 2000 years, sound has been found to help reduce stress and bring a higher sense of balance and harmony.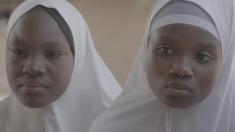 6:30-9:00pm: Film Screening and Discussion: African Apocalypse 
Filmmakers Rob Lemkin, Femi Nylander, Amina Weira, and Barbara Cooper present their film African Apocalypse, the story of a young man's epic journey across Africa in search of a colonial killer. Armed with a copy of Joseph Conrad's classic novel, Heart of Darkness, British-Nigerian Oxford University student Femi Nylander goes in search of the meaning and legacy of colonial horror in West Africa. He discovers the unknown story of a French army captain who descended into unspeakable barbarity in the conquest of Niger at the very moment Conrad wrote his book. But amidst a tragic history, Femi also encounters a beautiful spirit of hope: young people learning to find a way out of colonialism's darkness, and a country determined to harness the power of its most precious resource, the light of the sun. He returns to Britain just as a new global confrontation of the legacy of empire and racism emerges in the Black Lives Matter protests. Empowered by his journey, Femi joins up determined to play his full part in this growing movement against oppression.  
This offering is co-presented with "Afrofeminist Ecologies: Relations, Disruptions and Futures," this year's Global Africa and the Humanities symposium organized by Rutgers' Department of African, Middle Eastern and South Asian Languages and Literatures (AMESALL).
Parking
Visitor parking is available by pre-registration at https://rudots.nupark.com/v2/portal/eventregister/82f2e891-87f5-450a-a967-b3912c6d9f4f#/events/registration/. Registration allows you to park in Lots 1, 11, 16, 26 & 30. Until this process is completed your vehicles is not registered and you may receive a citation. Special event parking and special event permits are only for visitors to the University which does not include free metered parking. Faculty, Staff, and Students must park only in lots they are authorized to park in.

Grant funding has been provided by the Middlesex County Board of County Commissioners through a grant award from the Middlesex County Cultural and Arts Trust Fund. Additional support is provided by the New Brunswick Parking Authority.