Screening: The Art of Un-War & MALCAH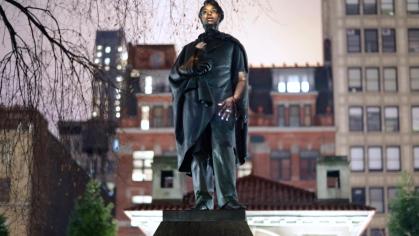 The Zimmerli is proud to join the 

Rutgers Film Co-op, the New Jersey Media Arts Center & the Rutgers University Program in Cinema Studies in presenting the New Jersey International Film Festival screenings of
MALCAH – Anthony Maranville (New York, New York) 
MALCAH is a rare glimpse inside the jubilant world of renowned Jewish Folk Artist Malcah Zeldis. Discover how the longtime Tribeca resident went from being a struggling single parent to one of the most widely exhibited naïve painters of our time in a male dominated field. She's the only living artist to have a solo exhibition by the Museum of American Folk Art—made all the more impressive considering she didn't even pick up a brush until she was 38! This whimsical profile celebrates the life and work of a true American original. 2021; 9 min.
The Art of Un-War – Maria Niro (New York, New York) 
The Art of Un-War reveals an artist's deep commitment to exposing the travesties of war and its aftermath for over five decades. This feature-length documentary explores war, trauma, displacement, and xenophobia through the work of the internationally renowned artist Krzysztof Wodiczko. We witness Wodiczko inviting war veterans, refugees, and the homeless to be creative participants in his projects. As the process unfolds, he records their testimonies. Each project reveals the participant's unscripted plights to the public as he projects their moving images and voices onto historical statues in New York City and other metropolises across the world. The participants' stories of loss, displacement, abuse and PTSD combined with Wodiczko's own story of trauma emerge in tandem as the projects become a vehicle for healing. In English, French, Japanese, subtitled. 2021; 63 min.
More info about the 2022 festival is available here: https://2022newjerseyinternationalfilmfestival.eventive.org/welcome.