NBCO@Zimmerli: Winter Salon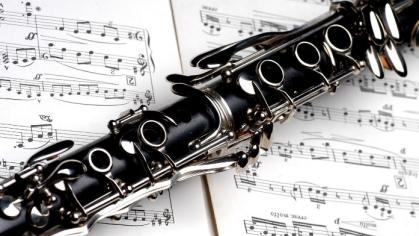 New Brunswick Chamber Orchestra presents The Clarinet: Then and Now.
The clarinet has its roots in early single-reed instruments used in ancient Greece and Egypt, but the contemporary instrument dates only from the early 18th century. 
From its first major champion - Mozart - to the 20th century and beyond, composers have been enamored with the clarinet's unique timbre, along with its expressive and technical capabilities. Though it has been a permanent member of the symphony orchestra since Mozart's time, the clarinet is particularly beloved for its ability to express and emote in the intimate setting of chamber music. 
In this Salon, NBCO players explore how composers have handled this versatile instrument over the course of the past two centuries. Between short performances, take the opportunity to chat with the musicians and orchestra staff, and enjoy complimentary wine and light snacks. 
Admission is free, but space is very limited and reservations are highly recommended. Save your spot on the NBCO website.
General admission to the museum is free.
Free visitor parking is available by pre-registration at go.rutgers.edu/nbcoparking0225. Registration allows you to park in Lots 11, 16, 26 & 30. Until this process is completed, your vehicle is not registered and you may receive a citation. Special event parking and special event permits are only for visitors to the university and does not include free metered parking. Faculty, staff, and students must park only in lots where they are authorized to park. Please note, this is a unique link for this event and not valid for any other dates or events.
ICYMI: Members of the New Brunswick Chamber Orchestra gathered at the museum to record music in the galleries for the series "Subversives: Revolutionaries in Art and Music," which explores artists and composers who went against the grain. Watch all six episodes on the NBCO YouTube channel.