Art Together: Family Tree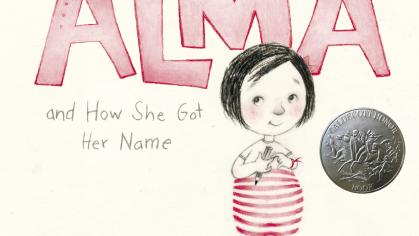 Art Together is the Zimmerli's FREE drop-in family art workshop series. Each month, join us for a new project inspired by a work or exhibition on view in the museum, and spend some quality creative time together. 
Prepare for the holiday season with your family and loved ones by making a family tree with visiting artist Ghislaine Sabiti. This month's project is inspired by the book Alma and How She Got Her Name, currently on view in the exhibition Our Place in the World: Children's Illustrations by Juana Martinez-Neal. This activity will encourage families to think about their history, cultural heritage, and ancestry.
Save the dates for upcoming sessions in 2024: 1/7, 2/11, 3/10, 4/14, 5/19. Check back for updates.
Free visitor parking is available by pre-registration at go.rutgers.edu/zamparking1210. Registration allows you to park in Lots 11, 16, 26, & 30. Until this process is completed, your vehicle is not registered and you may receive a citation. Special event parking and special event permits are only for visitors to the university and does not include free metered parking. Faculty, Staff, and Students must park in authorized parking locations according to their parking permit and should not register under the special event parking link. Please note, this is a unique link for this event and not valid for any other dates or events. If you have any problems registering, please send an email to dotshelp@rutgers.edu
For directions to campus parking lots, search by the lot number on the Rutgers map.
Lot 16 is the closest to the Zimmerli, located behind the museum. For directions, you also may use the address 536 George Street, New Brunswick, NJ 08901, which is the building located next to the lot entrance.