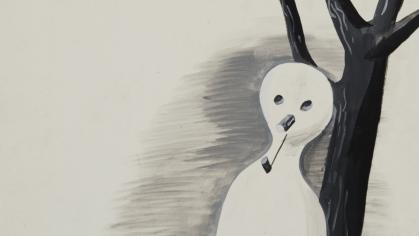 Art Together is the Zimmerli's FREE drop-in family art workshop series. Each month, join us for a new project inspired by a work on view in the museum, and spend some quality creative time together. 
This month, create your own winter scene using only black and white materials, inspired by the illustrations in the book White Snow, Bright Snow. This beloved children's book is featured in our exhibition Mood Books: The Children's Stories of Alvin Tresselt and Roger Duvoisin.
Visitors may park in Lots 16 (behind the museum on George St), 1 (across Hamilton on the hill) or 11. Guests must use the below link to register your vehicle.  Until this process is completed vehicles are not registered and you may receive a citation. Special event parking and special event permits are only for visitors to the University which does not include free metered parking. Faculty, Staff, and Students must park only in lots they are authorized to park in.          
https://rudots.nupark.com/v2/portal/eventregister/a9ac2f3e-be90-4a43-949d-66fb54c08d36#/events/registration/